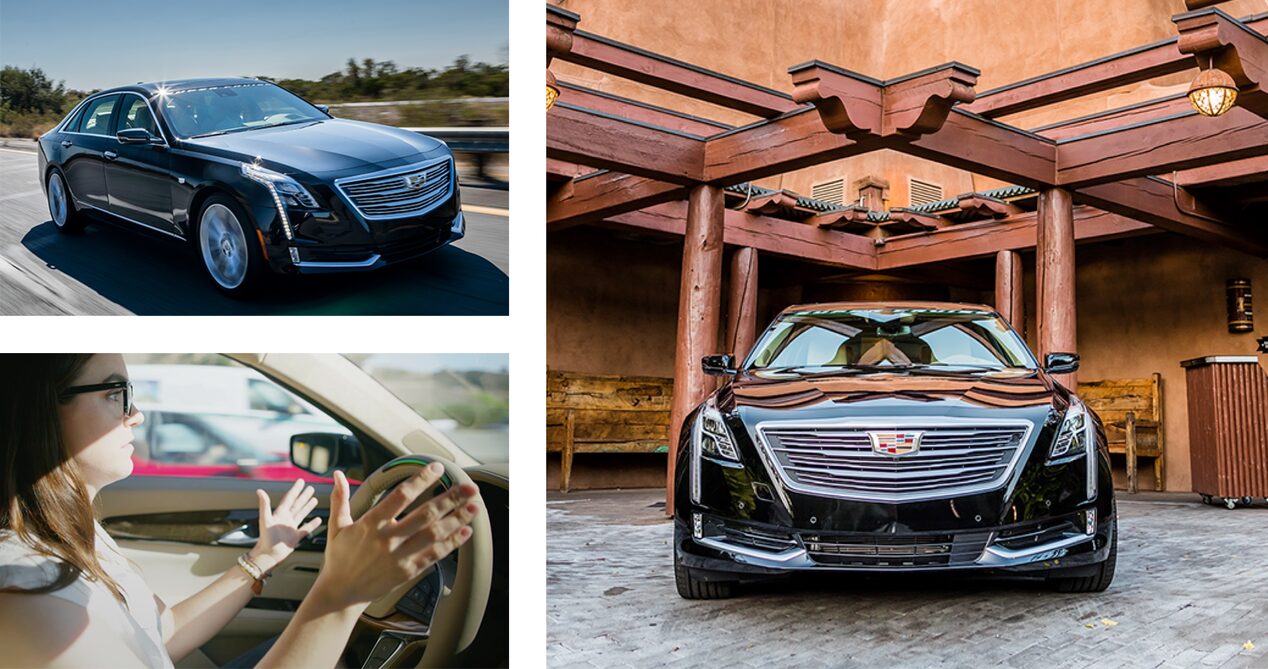 Go hands-free
Introducing Super Cruise the world's first true hands-free driver assistance feature for the freeway, available on 2018 CT6 models. Perfect for making long road trips an absolute pleasure. The feature uses advanced precision LiDAR mapping, in-car cameras, radar sensors, and GPS to detect the road ahead and control speed on the highway, giving you the option to put your CT6 on autopilot.    
Hands off – eyes on the road
Super Cruise uses proprietary head tracking software to make sure your eyes are on the road and alerts you when you need to pay more attention or take back control.
Lane keep assist with lane departure warning
Multiple cameras and sensors work in tandem allowing the CT6 to help keep you traveling in your lane.
Cutting edge precision mapping with light radar scanning
Over 130,000 miles of the freeway have been meticulously mapped to deliver accuracy within 5 cm. Cadillac engineers utilized LiDAR mapping technology allowing the use of Super Cruise to drive itself on limited access freeways to make long drives, or even your daily commute a little easier on you.
Driving coast to coast with Super Cruise
To introduce the new technology, Cadillac invited 85 members of the media to experience hands-free driving in the new CT6 on a route from New York City to Los Angeles. Starting on September 25th through October 5th, 12 Super Cruise-equipped Cadillac CT6 vehicles took to the road on the first official hands-free drive across the United States. Reporters were able to experience Super Cruise first hand and chronicle the first hands-free road trip across the U.S. Click here to check it out.